OptimizePress Pricing – Optimize Press Review [2021]
What Is OptimizePress
OptimizePress is one of the best landing page tools that builds landing pages, membership portals, and blog sites using WordPress plugin formats.
It is professionally designed for businesses of all sizes.  It is a web-based landing page solution that helps with features such as influencer blogs, sales funnels and more.
Contact Details
OptimizePress Pricing Overview
OptimizePress pricing starts at $97.00 as a one-time payment. They do not have a free version.  OptimizePress does not offer a free trial.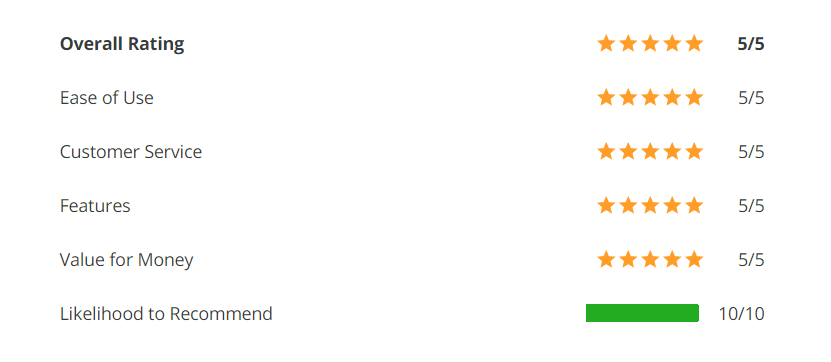 OptimizePress is a great website builder.
Overall, it's been a great website building solution. It gives users the flexibility they need without being an overly complicated program or being tied into a monthly payment plan like most software is.
Something to be aware of is that their support team can be a bit delayed, especially when time zones are different from country to country (OpimizePress is based in the UK). However, it is not because they are not responding to customers.
Pros : OptimizePress Review
OptimizePress is the perfect software for building websites and sales funnels, as it is full of features that work on the WordPress platform.
OptimizePress is very simple to use, providing full of amazingly useful features such as email integration, sales funnels, membership platforms, etc.
OptimizePress has a great subscriber area where they teach you everything you need to know how to use the software. In that area you can also see the websites you have licensed and make any changes you need.
OptimizePress is far more advanced software and creates better looking sites than many other software.
OptimizePress has many beautifully designed templates for user to choose.  There are templates for businesses, webinars, affiliate landing pages, eBooks, opt-in pages and more.
The connection service Zapier is also available, which opens up thousands of additional apps and services you can connect to.


Cons : Optimizepress Review
You may find that set up time between different sites can take some time.  If you're building one site, it's not too bad. However, when you set it up on several websites, it will take a little bit of time and patience to get it going.  But it's not a big issue, as OptimizePress is a very simple to use.
Most users choose OptimizePress over Clickfunnels because OptimizePress can do the exact same things as Clickfunnels, but without the monthly price and with better reliability.
The bad feedback from real users is that too many people's websites crash on the Clickfunnels platform and their customer support was nowhere to be found.
Conclusion
OptimizePress was introduced in 2010 and has since released three versions. OptimizePress 1.0, OptimizePress 2.0, and OptimizePress 3.0. OptimizePress is a WordPress plugin for converting your blog into an impactful conversion engine.
OptimizePress comes with an intuitive drag-and-drop page editor, high converting landing page templates, a flexible customization process, versatile opt-in forms, powerful integrations, friendly member support, and a responsive coding. OptimizePress 3.0 can be integrated with a range of analytics, membership management, and email marketing applications.
Ease of Use
To integrate OptimizePress 3.0, download the OptimizePress plugin file, upload it to WordPress, install it, then activate it by entering your API key. The OptimizePress 3.0 dashboard features a simple, clutter-free layout with simple control buttons. The OptimizePress 3.0 interface can be understood right off the bat. OptimizePress 3.0 offers templates for your convenience.
Templates
The OptimizePress template library has over 60 template options with various designs for different conversion pages. In addition to landing pages, there are sales pages, thank you pages, webinar registration pages, and membership page template options. Over 300 premium templates are available on OptimizePress Marketplace. All models are customizable and adapted to mobile. All models were designed for conversion.
Page Editor
The OptimizePress 3.0 inline editor lets you work on page element adjustments right from the layout. The editing process on OptimizePress 3.0 occurs on a full screen interface. It is possible to create a page from scratch. The fastest editing procedure is to import a predefined template and then customize it extensively. The OptimizePress 3.0 editor handles the underlying code as you visually edit elements.
Page Customization
OptimizePress 3.0 attempts to offer user-friendly visual editing without compromising the corresponding customization capabilities. You should be able to customize all of the layout elements. OptimizePress 3.0 comes with over 40 different custom elements. OptimizePress sections are bundled pre-designed elements that have been optimized accordingly. You cannot edit OptimizePress 2.0 pages using the OptimizePress 3.0 editor.
Mobile Optimization
OptimizePress 2.0 offered mobile responsive page designs with auto-tuning capabilities. OptimizePress 3.0 combines automatic adjustment with device-specific optimization capabilities. The Optimize for Mobile feature is handy for customizing page elements on your mobile site version.
Page Loading Speeds
Poorly coded web pages generally load more slowly than well coded sites. OptimizePress 3.0 attempts to increase the loading speed of your pages by keeping the code crisp and minimal without unnecessary files. GTMetrix and Google Pagespeed test reports have proven that OptimizePress 3.0 optimizes the codes of its pages accordingly.
Membership Features
OptimizePress 3.0 offers its own set of functionalities for membership sites. You can start by acquiring a membership business template. The OptimizeMember plugin helps you control content access. You can embed supplementary apps for a fully-featured membership system.
Pricing
A one-off price of $97 (suitable for solopreneurs). Publisher – A one-off price of $197 (suitable for marketing teams). Pro – A one-off price of $297 (suitable for small businesses and enterprises).